Scholarships
CCEPC'S MARC P. RIDDELL MEMORIAL SCHOLARSHIP...
The Chester County Estate Planning Council includes attorneys, trust officers, accountants, financial planners, wealth managers, investment planners, stockbrokers, insurance agents, appraisers, realtors, and nonprofit planned giving officers, as well as other specialists in related professions serving Chester County, PA.
Congratulations to our Marc P. Riddell Memorial Scholarship Recipient: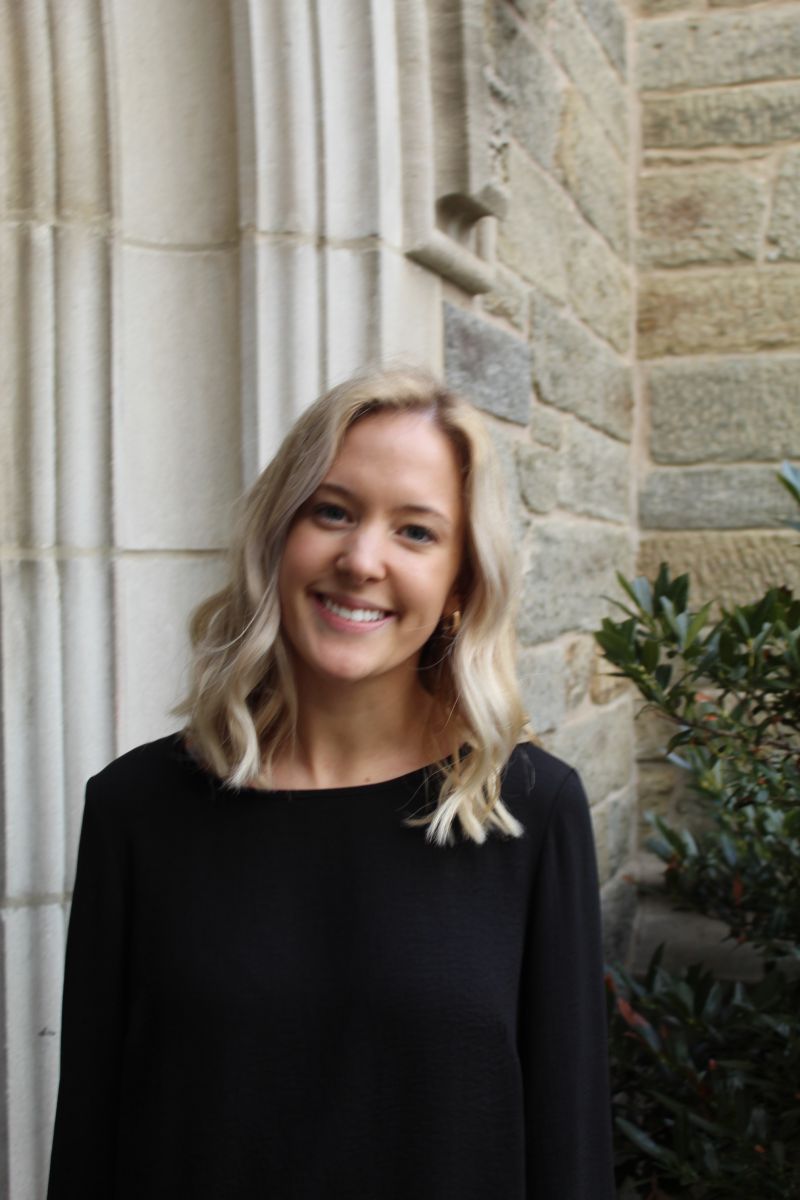 Victoria Gargiule
Applications accepted only by e-mail to info@chescoepc.org
View Scholarship Application Form as a PDF.
Applicants must type responses
Email completed application as an attachment to info@chescoepc.org
Questions?
Contact: CCEPC Scholarship Administrator
Chester County Estate Planning Council Scholarship Fund
CCCF, 28 W. Market Street , West Chester PA 19382
(610) 696-8211 info@chescoepc.org
What is Estate Planning?
Estate Planning is the process of anticipating and arranging for the protection, orderly administration, and disposition of a client's wealth in accordance with their wishes, upon the occurrence of major events such as birth, marriage, divorce, incapacity, and death. Significant attention is paid to minimizing taxes and administration expenses. Estate planning requires knowledge of state property, probate, and trust laws; and federal and state income, gift, inheritance, estate, and generation-skipping transfer tax laws. Some estate planning areas include:
Creating a will

Setting up durable power of attorney

Naming an estate executor to oversee the terms of the will

Establishing a guardian for living dependents

Creating/updating beneficiaries on plans such as life insurance, IRAs and 401(k)s

Setting up trust accounts in the name of beneficiaries

Philanthropy planning to arrange for estate gifts to charities
Guidelines
THE PURPOSE of the Marc P. Riddell MemorialScholarship Fund is to award $500 or $1,000 academic scholarships to West Chester University students entering junior or senior year, pursuing studies and considering a career in estate planning.
Additionally, the Riddell Scholarship includes a complimentary membership to the Chester County Estate Planning Council during the student's college years, and for two (2) years post-graduation. CCEPC's goal is to offer students invaluable networking and learning opportunities as they pursue careers in the estate planning field.
ELIGIBILITY REQUIREMENTS
Scholarships are awarded on a competitive basis to students who, in the judgment of the Chester County Estate Planning Scholarship Committee, best meet the following requirements:
GPA of at least 3.0

Strong leadership skills

Strong spirit of volunteerism/motivation to help others

Strong aspirations in an estate planning profession

How to Donate to the CCEPC Scholarship Fund
Donate via a secure online link
or
A check payable to: Chester County Estate Planning Council Scholarship Fund
Mail to: The Chester County Estate Planning Council
28 West Market Street
West Chester, PA19382