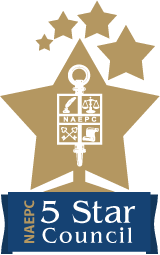 The Chester County Estate Planning Council was recognized as a 5 Star Council in 2020. This honor recognizes those councils that are active and engaged and have demonstrated a high level of achievement.
To view our 2021-2022 Schedule click HERE
REGISTER HERE FOR CCEPC DINNERS, SPONSORSHIP, MEMBERSHIP
Donate to the Marc P. Riddell Memorial Scholarship Fund Here
---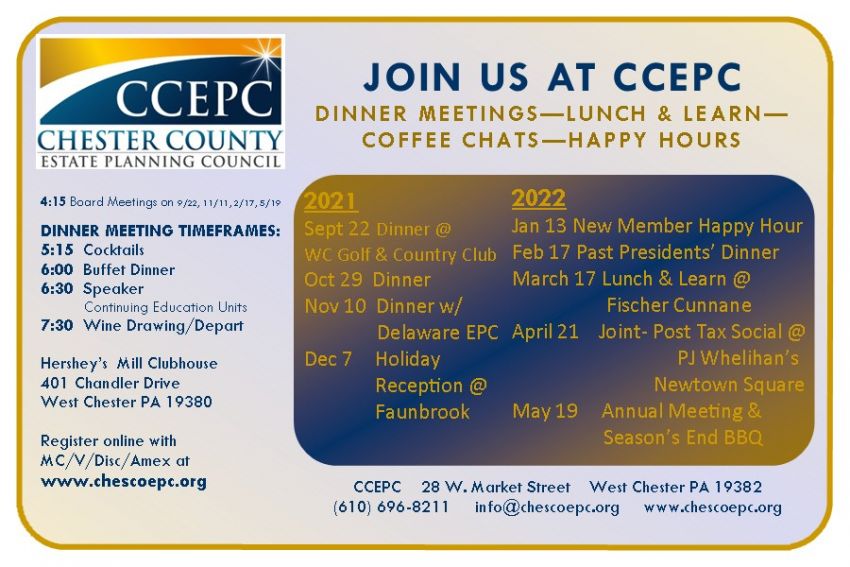 Use the above link to pay for Membership or Register for this Dinner:
REGISTER FOR THIS DINNER WITH AmEx, VISA OR MASTERCARD
OR
Mail check payable to:
Chester County Estate Planning Council
c/o Chester County Community Foundation
28 W. Market Street
West Chester, PA 19382
---
Chester County Estate Planning Council is affiliated with the National Association of Estate Planners & Councils and joining can fulfill the requirement of belonging to an affiliated local estate planning council to become an Accredited Estate Planner® (AEP®) designee. Please contact the national office at 866-226-2224 to learn more about the Accredited Estate Planner® designation.